°C
(0 °C/hr)
°C
Its overcast and it feels extremely cold outside. The temperature has been steady for the last few hours. The wind is calm, with occasional breezes from the north.
Today's Forecast

Foggy in the morning and afternoon.
High of 19°C
Low of 13°C
Winds 6-9km/h from the ESE
0.0 mm
( mm/hr)
Last rain detected at 11:15am on the 27th of Nov
km/h
(Gust: km/h)
Calm, Occasional Breeze from the north
%
The Humidity is Steady (0%/hr)
1012.2 hPa
The Pressure is Steady (0.3 hPa/hr)
No risk of sun burn.
W/m2
( 0%)
Evapotranspiration mm
0
The Fire Risk is Low
88% (24.6v)
Last Full Charge: 2021-12-07 21:15:00
17.9°C | 70.0%
12.6°C | 27.2%
There are visitors online
Updated 0 seconds ago.
---
---
---
---
---
Current Conditions:
Feels Like:
Rainfall Today (mm)

Wind (km/h)

Relative Humidity

Pressure (hPa)

Realtime UV Index

Solar Radiation

Fire Weather Index

Solar Power

Control Box Temp & Humidity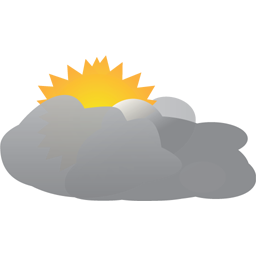 Sky Temperature and Clarity
| | |
| --- | --- |
| | |
| 8°C-16°C | 9°C-13°C |
| Sat | Sun |
| | |
| --- | --- |
| | |
| 14°C-21°C | 12°C-14°C |
| Mon | Tue |
| | |
| --- | --- |
| | |
| 13°C-17°C | 11°C-19°C |
| Wed | Thu |